Eco box for salad + lid to customize - 500 ml - 13,5x8,5x3,9 cm
oil and water proof, attractive design with wide and transparent PET window, elegant food presentation, suitable for cold salads and hot food. Customizable up to 1 colour.
Data sheet
Cardboard composed of

150

Size or capacity

500 ml - 13,5x8,5x3,9 cm

Customization

Material

Cardboard + PET

Delivery in

18 working days (from graphical approval)

Clichè cost

44,00 €
Specific References
EAN13

200

ISBN

200
(Price per carton CONAI: 0,11 €)
Total : €194.46
100% secure payments
44,00 - Contributo cliché - contenitore eco + coperchio
€44.00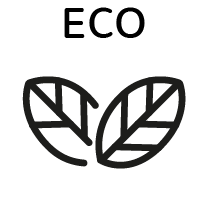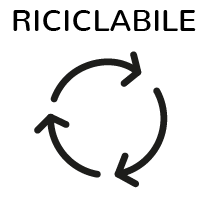 Separated lid, our eco-friendly containers to customize with your 1 colors logo for salads, pasta, vegetables and hot food are great for all dishes, even for fried food thanks to their oil and water-proof packaging: the attractive design thanks to the large and transparent PET lid, gives an elegant presentation of the food. Suitable for grilled vegetables and pasta, no assembly required, they can safely go in the microwave (without lid).