Paper2Paper: new technologies for new challenges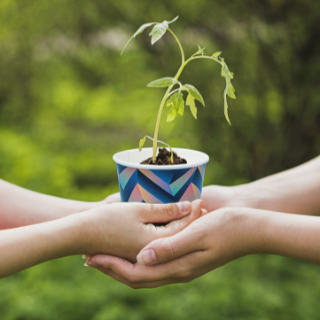 Paper2Paper: new technologies for new challenges
Cardboard with water based coating. All about technology that makes the product both compostable and recyclable.

Investment in recycling and in the existing waste collection infrastructure is growing. This corresponds not only to a renewed awareness of public opinion on the issue of environmental sustainability, but is also determined by national and supranational regulatory inputs, such as the EU directive on single-use packaging recently transposed and which will become effective on 1 July this year. However, the green challenge is not only about the technological developments needed for waste removal, but also encourages technological investment in the discovery and application of new materials. In this article, we will tell you about Paper2Paper, a project that takes paper cups to the next step in the challenge of environmental sustainability.
Paper2Paper: how does it work?
Paper2Paper is a technology that aims to make paperboard cups both compostable and recyclable. Paperboard cups are normally coated with plastic or bioplastic (commonly PLA). While plastic coated cups are neither compostable nor recyclable, PLA cups are compostable but not recyclable in paper. Paper2Paper technology overcomes this problem. In fact, the coating of the cup is made of water laminate. This allows products with Paper2Paper technology to be both disposable in organic waste and recyclable in paper. This also means that, unlike other types of coating, there is no need to invest in upgrading and converting part of the waste removal chain. Last but not least, as these products are totally green, there will be no additional taxation on them as of 1 July 2021. There will be a summary table at the end of this article.
Packaging-Online.it accepts the challenge
Always focused on market developments and product innovation in a green key, we have chosen to add products made with Paper2Paper technology to our catalogue. In fact, four-colour paper cups are available in various sizes: 4 oz, 8 oz, 12 oz, 16 oz.
| | | | | |
| --- | --- | --- | --- | --- |
| Material | Is it compostable? | Is it recyclable? | Does it require investment? | Is it extra-taxed from 1 July? |
| PE | No | No | Sì | Sì |
| PLA | Sì | No | Sì | Sì |
| Water based coating | Sì | Sì | No | Sì |