Brexit and shipping: what changes?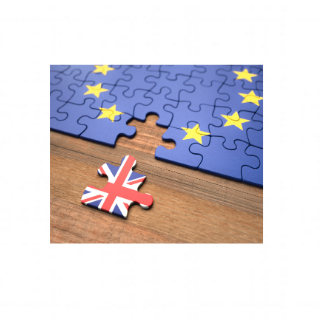 Brexit and shipping: what changes?
All the news about shipping after the UK's exit from the EU.

Brexit, which began in 2017 with the activation of the Article 50 of the Treaty on European Union, has held its ground for the past three years, made up of tight negotiations. After the formal exit of the UK from the EU starting from midnight on January 31, 2020, there was a long transition phase ended on 24 December with the approval of the Trade and Cooperation Agreement. What changes for the shipping world? Let's see the main news.

Customs declaration

With Brexit, the UK leaves the single market and the customs union. From January 1, 2021, every shipment from the UK to the EU and vice versa will require a customs declaration, accompanying the shipment with a pro-forma or commercial invoice. Additional country restrictions, such as licence requirements, remain in place. No customs duties are applied if the origin of the goods is respected.

Origin of goods

In order to benefit from duty exemption, a declaration must be attached to the invoice for both B2B and B2C. Without this declaration, it would not be possible for transport companies either to exempt you from paying duty or to act on an a posteriori review of the declaration, in addition to the risk of the application of additional costs. We recommend to use the formula below, which complies with both UK and EU regulations:

The exporter of the products covered by this document (Exporter Reference No.*) declares that, except where otherwise clearly indicated, these products are of ... preferential origin. (Place and date**): (Name of the exporter):

Exporter Reference No. is required for all shipments from UK to EU (corresponds to UK EORI number). For shipments from EU to UK, the Exporter Reference No. is only required when the value of the shipment exceeds 6000 EURO/£ 5700. Please take care to accurately indicate the country of origin of the goods, as the responsibility remains with the sender.

VAT

VAT has been left out of the agreement between the EU and the UK. So VAT is charged on all goods imported into the UK from all countries in the world, including EU countries. Shipments with a value of £135 or more are subject to VAT. For B2C, if goods with a value between £0 and £133, VAT is paid by the seller at the time of sale.

Northern Ireland

Customers in Northern Ireland will be able to continue to trade as they do now. Pending further updates, which are expected shortly, you can continue to use the domestic service for shipments between Great Britain and Northern Ireland.